Zone B Exhibitor Listing
Browse through to see the exhibitors we have here and access their websites. (Best viewed on a tablet, laptop or desktop computer).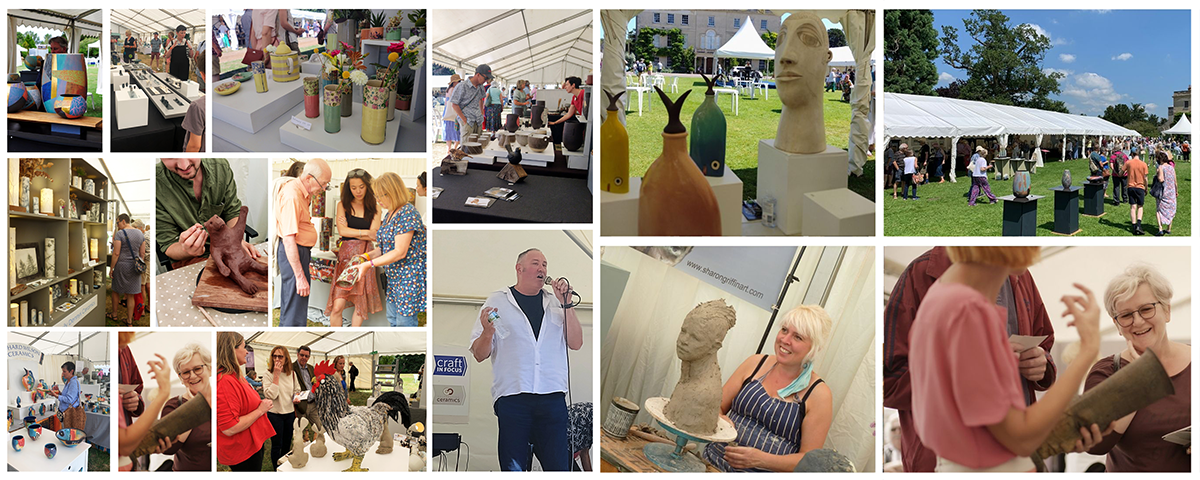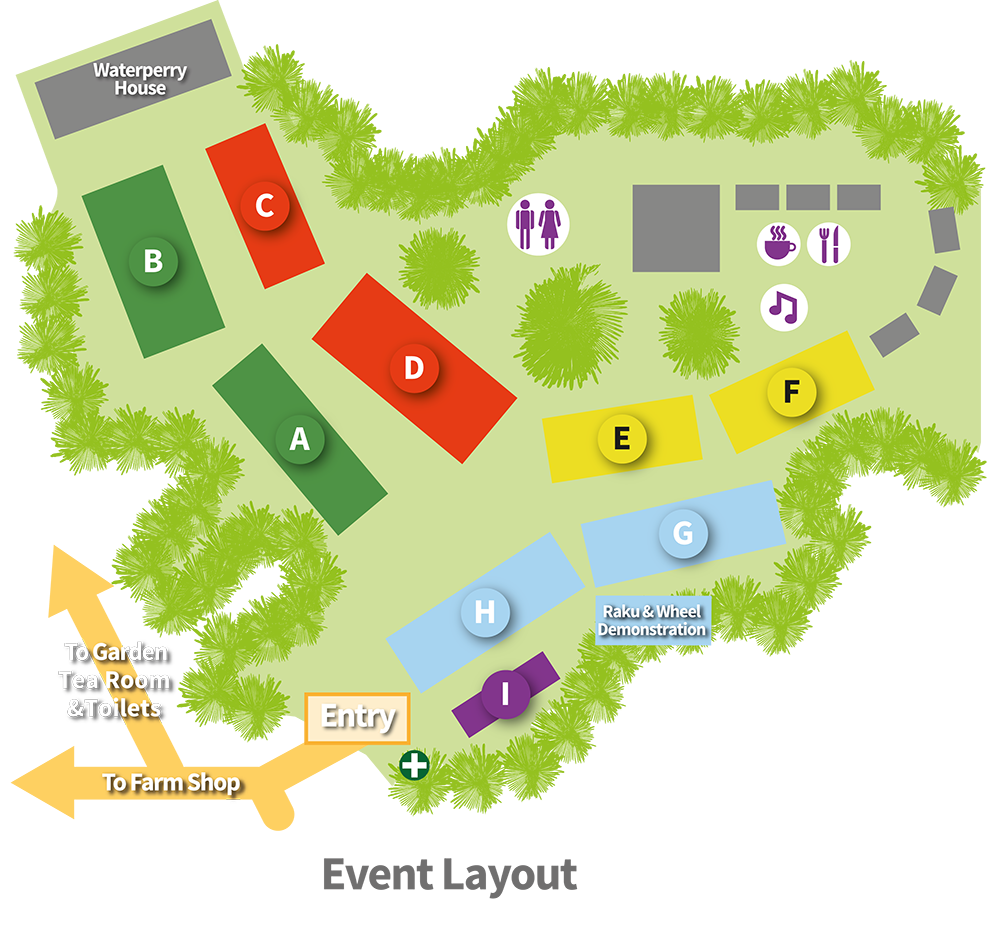 Alphabetical Exhibitor Listing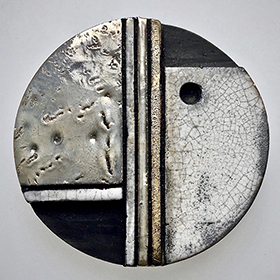 Amanda Ray Raku Jewellery B016
Unique and contemporary raku jewellery inspired by Art Deco and the designs of the sixties. Made in St Ives, since 1993.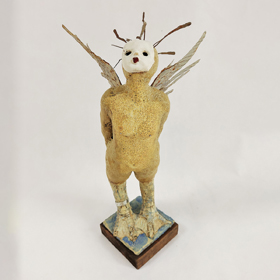 Anna Donovan B031
I use stoneware clay and porcelain to create figurative sculptures, vessels, and jewellery, often with the addition of other materials.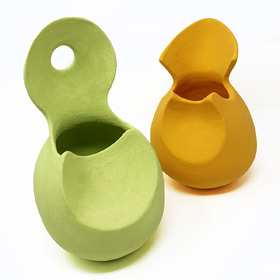 Anna Phillips B014
A colourful exploration of form with angles juxtaposed with curves representing a vessel for the human soul.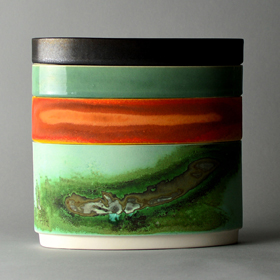 Anne-Marie Jacobs Ceramics B040
Coastal salt marsh landscape inspired sculptural ceramics. Slip cast white earthenware is hand finished and glazed with a vivid range of colours.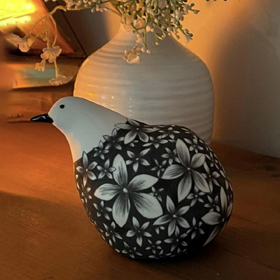 Beverly Todd Ceramics B041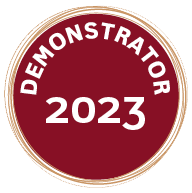 Wheel thrown porcelain domes depicting rural landscapes and tall botanical porcelain lamps, sgraffito'd.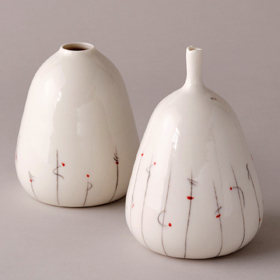 Birgit Pohl Ceramics B018
Wheel-thrown and hand-decorated porcelain pots, made with precision and conveying a love for early to mid-20th century European ceramics.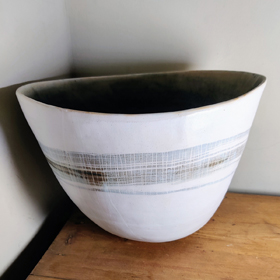 Candice Coetser Ceramics B030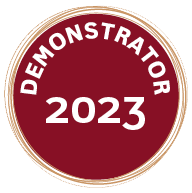 Candice evokes distant landscapes with her crisp thrown porcelain and handbuilt stoneware vessels. Using brushed and etched glazes with a simple palette of greens, greys and whites. Calming clean lines yet showing depth and subtlety.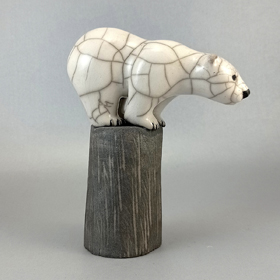 Chloe Harford B025
Handmade raku fired animal sculpture, puffins, seals, penguins, hares and more.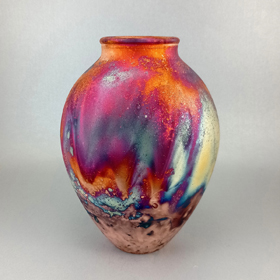 Chris Hawkins B024
Handthrown studio ceramics, raku fired bottles, vases, lidded pots and bowls.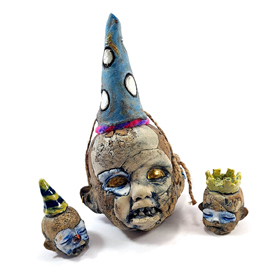 David William Sampson Ceramics B021
We come to love not by finding a perfect person, but by learning to see an imperfect person perfectly.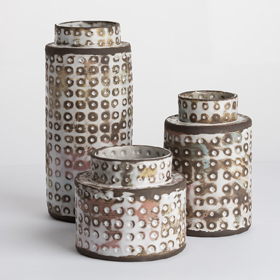 Elly Wall Ceramics B033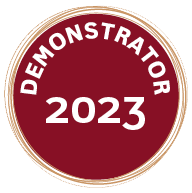 Handbuilt vessel forms, looking at the idea of containment and the point at which something is deemed redundant.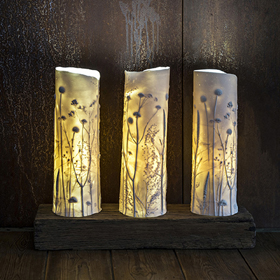 Emily Dennys B022
Handmade porcelain lamps, vases and wall panels featuring relief designs of leaves, flowers, thistles and grasses.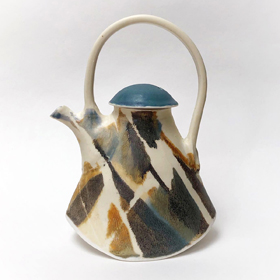 Gilly Whittington Ceramics B028
Porcelain, thrown and sometimes altered. Inspired by abstract expressionist painters the coloured ash glazes are applied with spontaneous brush strokes which. Form and decoration are in harmony, giving a sense of energy and movement.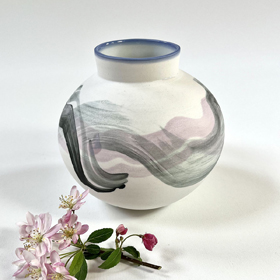 HeyningWD Studio B026
HeyningWD Studio stands for the combined work in porcelain by Wied and Diederik Heyning. We make hand thrown white porcelain vessels and thin slab rolled translucent lighting objects decorated with soluble salt colours.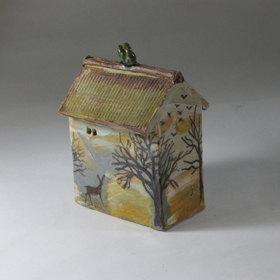 Hiro B035
Functional ware and sculpture. Mostly hand build with rich textures, intricate and have narrative and spiritual aspect.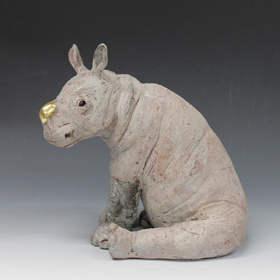 Jack Durling B034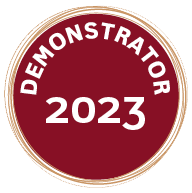 Hand built ceramic sculpture inspired by the phenomena of the natural world with focus upon wildlife conservation and protection.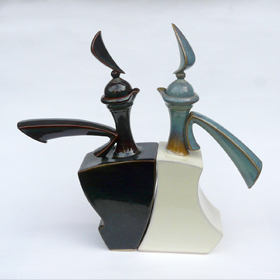 Jaroslav Hrustalenko B032
Geometrically stylized vessels, inspired by music and dance, often displayed in pairs to emphasize individual character of each gendered piece.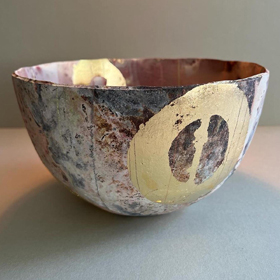 Jayne Tricker Art B023
Beautiful hand-built gilded bowls of light, barrel-fired at key energetic dates in the calendar year.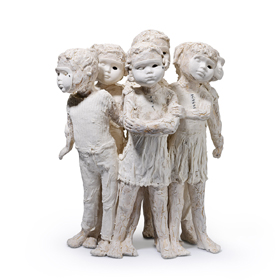 Jemma Gowland B029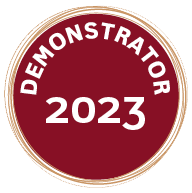 Expressive and detailed porcelain figures exploring upbringing and attitude, using cast doll faces, fired dressmaker's pins and mixed media.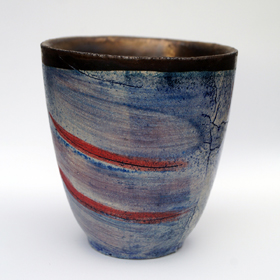 Jessica Jordan Ceramics B015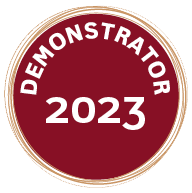 Hand built ceramic sculpture inspired by the phenomena of the natural world with themes of conservation and animal behaviour.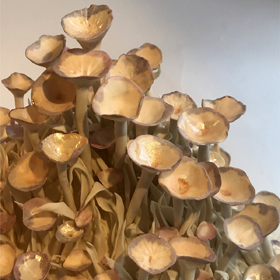 Joy Trpkovic Ceramics B019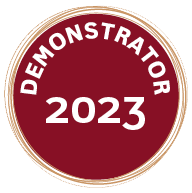 Mainly porcelain, inspired by marine creatures or fungi, my hand-built works celebrate risky fragility and translucency.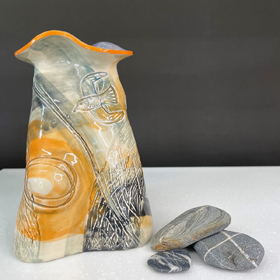 Libby Daniels B017
Colourful decorative and functional vessels with a focus on surface pattern inspired by birds, plants, fish, pebbles and coastal themes.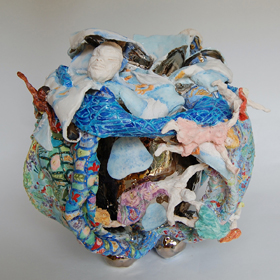 Liz Watts B027
Hand built Sculptures, vessels or combinations, primarily in porcelain, freehand painted, often colourfully, some with gold, platinum or lustre fired on the glaze. Each piece unique in form and colour.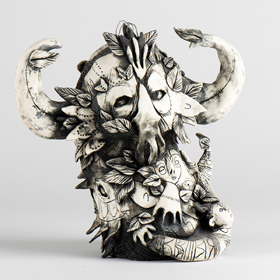 Lucy Baxendale B039
Whimsical porcelain sculptures and unusual homeware inspired by imaginary worlds.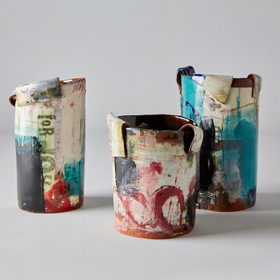 Miche Follano Ceramic Art B020
Using lithography, slips, stains and oxides, a painterly approach creates rich, visceral and personally expressive individual forms using traditional techniques.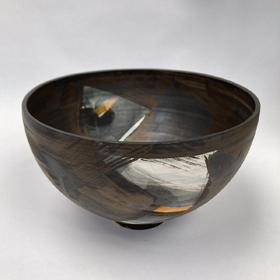 Patrick O'Donohue Ceramics B037
Wheel-thrown and hand-built pottery. Contemporary designs that are uniquely and expressively hand-painted to explore perceptions of landscape.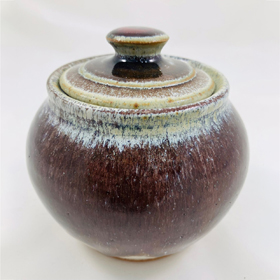 Trevor Dyer Ceramics B036
Trevor specialises in hand-thrown reduction-fired decorative and functional items produced in stoneware at his Studio based in Godmanchester, Cambs.