Zone D Exhibitor Listing
Browse through to see the exhibitors we have here and access their websites. (Best viewed on a tablet, laptop or desktop computer).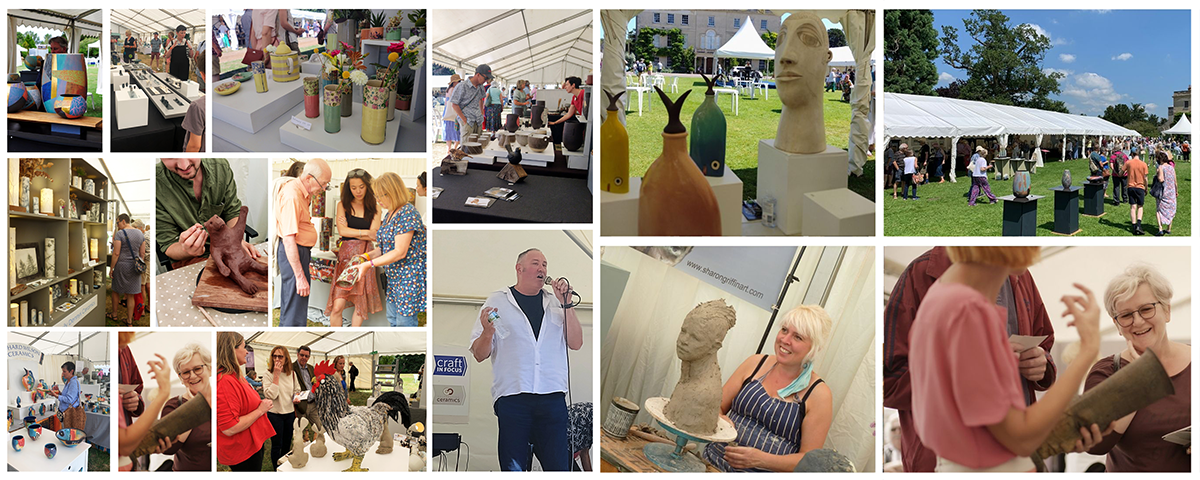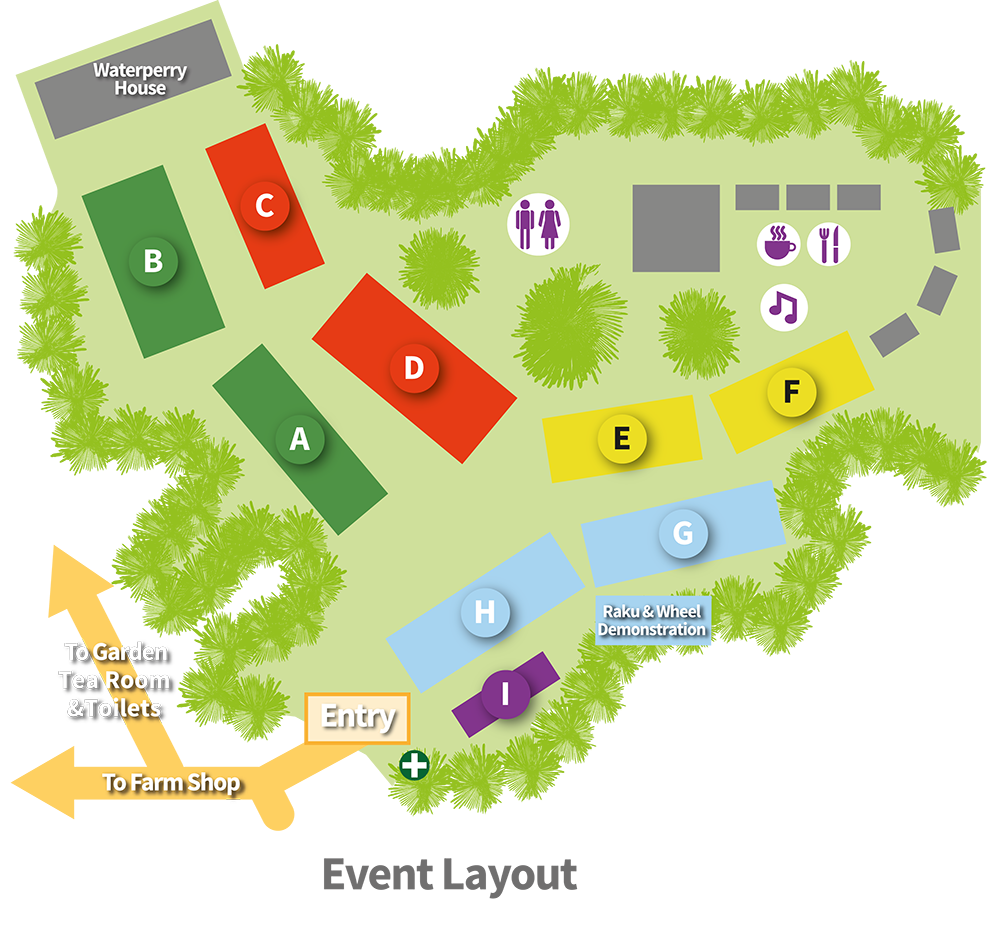 Alphabetical Exhibitor Listing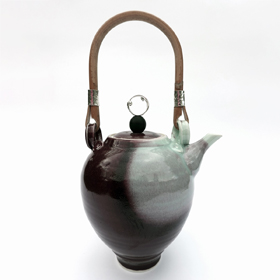 Bridget Drakeford Porcelain D062
Hand thrown decorative porcelain with an Eastern influence.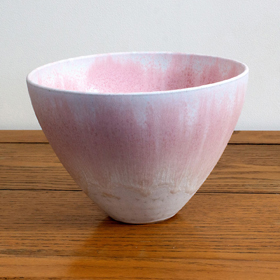 Cath Criscenti Ceramics D080
I work to evoke the feeling and mood that the seasons create through my glazes. I make wheel thrown vessels and porcelain wall art.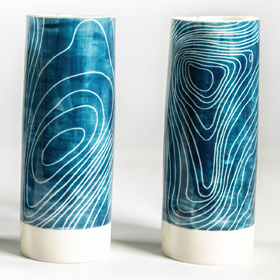 Charlotte Morrison D065
Handbuilt, decorative and functional porcelain. Inspired by the landscape and nature. Hand-painted decoration using underglazes and slips.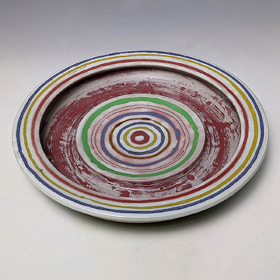 Chris Barnes Pottery D070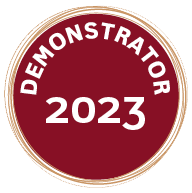 A range of functional stoneware decorated with a colourist sensibility - Strong on form and rich glazes. Hand built raku sculpture exploring animal form.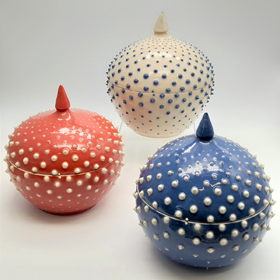 Clay Evolution - Zelide Edge D083
Wheel thrown or slip cast vessels exploring rhythm; expressed using pattern and texture in the surface decoration.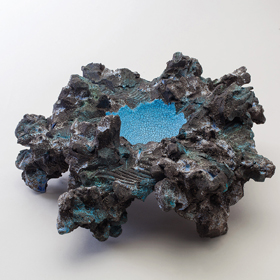 Ellen Rijsdorp Keramiek D073
Double hauled, upside down wheelthrown unique pieces. Stoneware decorated with slips and lustres.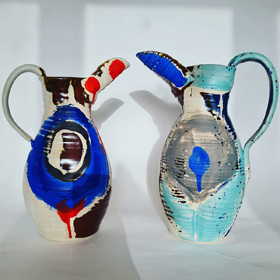 Emily Gibbard Ceramics D064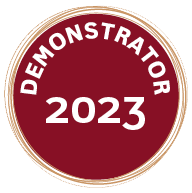 Emily creates sculptural representations of the human form by manipulating and stacking vessels thrown on the potter's wheel.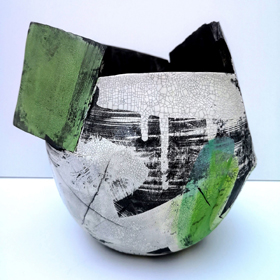 Emily Stubbs D086
Hand built sculptural ceramic vessels, concerned with exploring the relationship between colour, form and texture.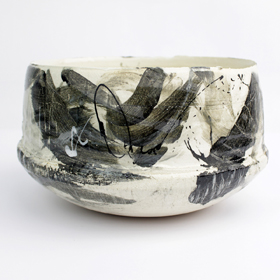 Hannah Staniforth Ceramics D061
Contemporary slipware focusing on expressive mark making and texture using a mix of throwing and hand building techniques.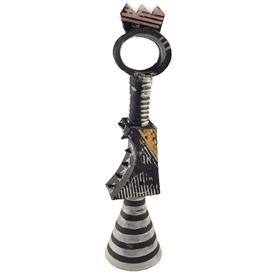 Huw Ceramics D056
Sculptural and figurative forms using thrown and hand-built techniques finished with clay slips and virtuous slips. The pieces have evolved from interests in African sculpture, machines, mechanical forms, architecture and the quality of clay.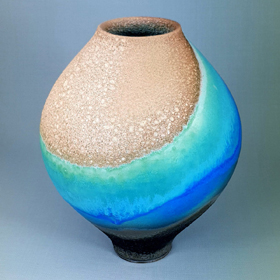 J Bull Ceramics D057
Wheel thrown vessels and forms with colourful contrasting surfaces and textures.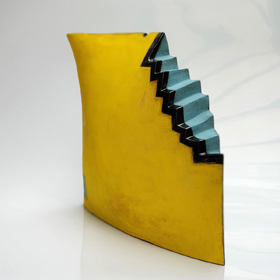 Jaeeun Ceramics D081
My works are slip casting vases using porcelain and expression about the journey of way back home. A concept based on HTP (House-Tree-Person) widely used for art therapy.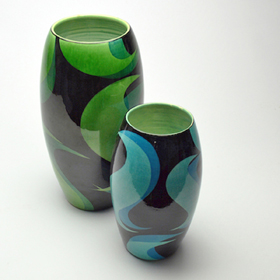 Jane Cox Ceramics D070
Slip decorated high fired earthenware. Jane Cox (MARCA,AWG,CPA Fellow) is known for her elegant shapes and surface pattern. New designs in black and white and blue and green speckle glazes inspired by the isle of Wight coast.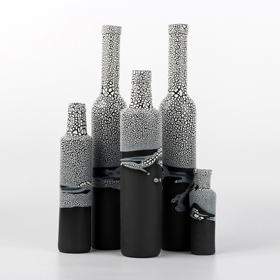 Jillian Riley D074
A porcelain and parian clay apothecary with illustrations, text and sculptural elements weaving tales of mystery and ancient landscapes.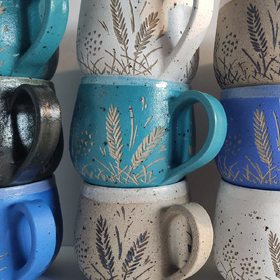 Judit Esztergomi Ceramics D058
Wheel-thrown and hand carved tableware and functional ceramics.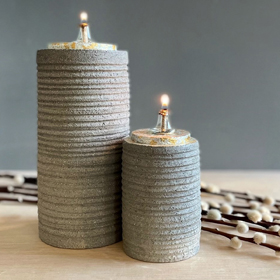 Juliet Walters D084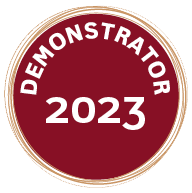 My work is a balance of contrasting textures and forms using a variety of different techniques to achieve a coherent body of work.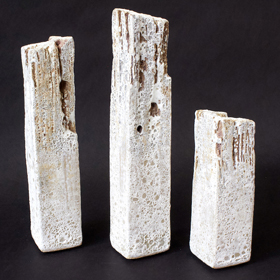 Kathryn Stevens D085
Sculptural forms for inside and outside your home, inspired by the natural and industrial landscape of Cumbria.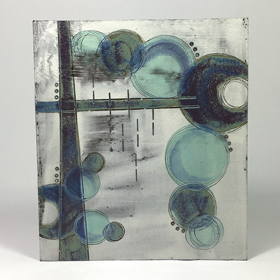 Katy O'Neil D063
Slab built stoneware vases, wall plaques and bowls created from black clay alongside a range of complimentary ceramic jewellery.
Lesley Nason D075
Hand built porcelain wall art, vessels and jewellery inspired by the beauty and wildlife of the British countryside.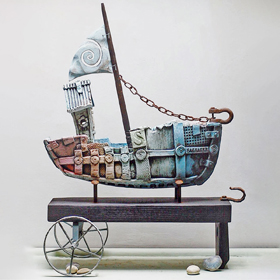 Mark Smith Ceramics D067
Fantastical maritime sculptures made from ceramics and recycled materials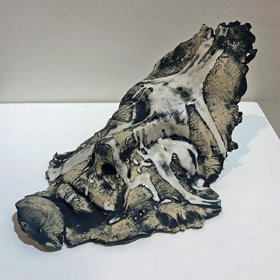 Meg Durham Art D077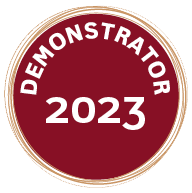 Figurative ceramic sculptures and wall hangings made from stoneware and parian clays finished with oxides and lustre.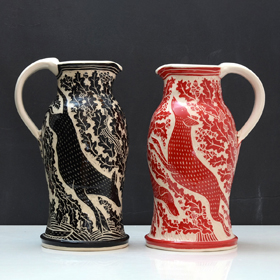 Olley Pottery D066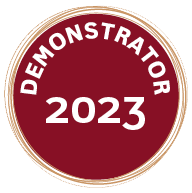 Simon Olley is a potter and ceramic artist who is fascinated by the relationship between man and man's best friend.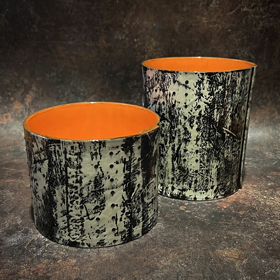 Paul Taylor Ceramics D079
Slab built terracotta vessels with coloured slip decoration. Ration.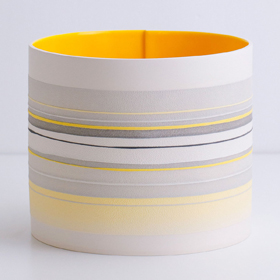 Rachel Foxwell D078
Slab built vessels with applied ceramic slips which capture the essence of the landscape through abstract studies of colour and light.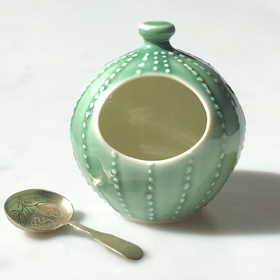 Sarah Went Ceramics D060
Wheel thrown porcelain domestic ware, slip decorated with textural accents. Collections interplay with colour and pattern.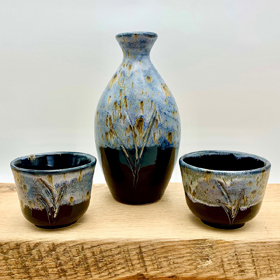 Terry Nason Ceramics D076
Thrown functional carved and textured stoneware with multi-coloured glazes inspired by the rugged landscape of the Peak District.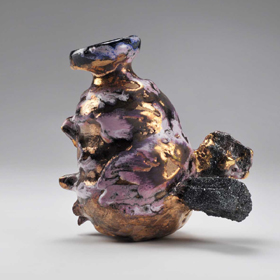 Timothy Copsey D071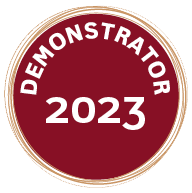 Described as beautifully ugly - I hope the work is playful, sometimes jarring; surprising, delightful and ultimately resonant of their materiality and the landscape from which they derive.