Zone F Exhibitor Listing
Browse through to see the exhibitors we have here and access their websites. (Best viewed on a tablet, laptop or desktop computer).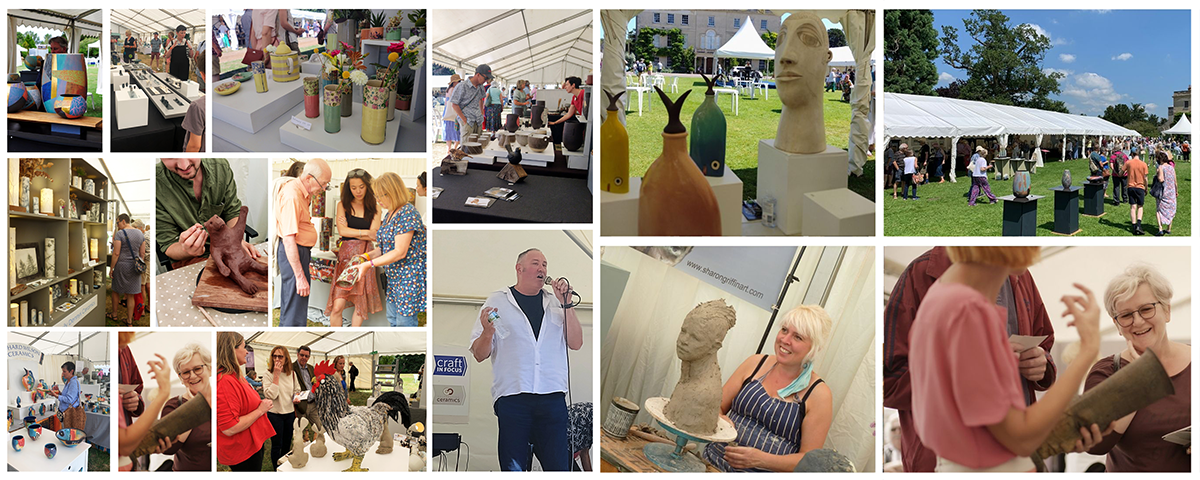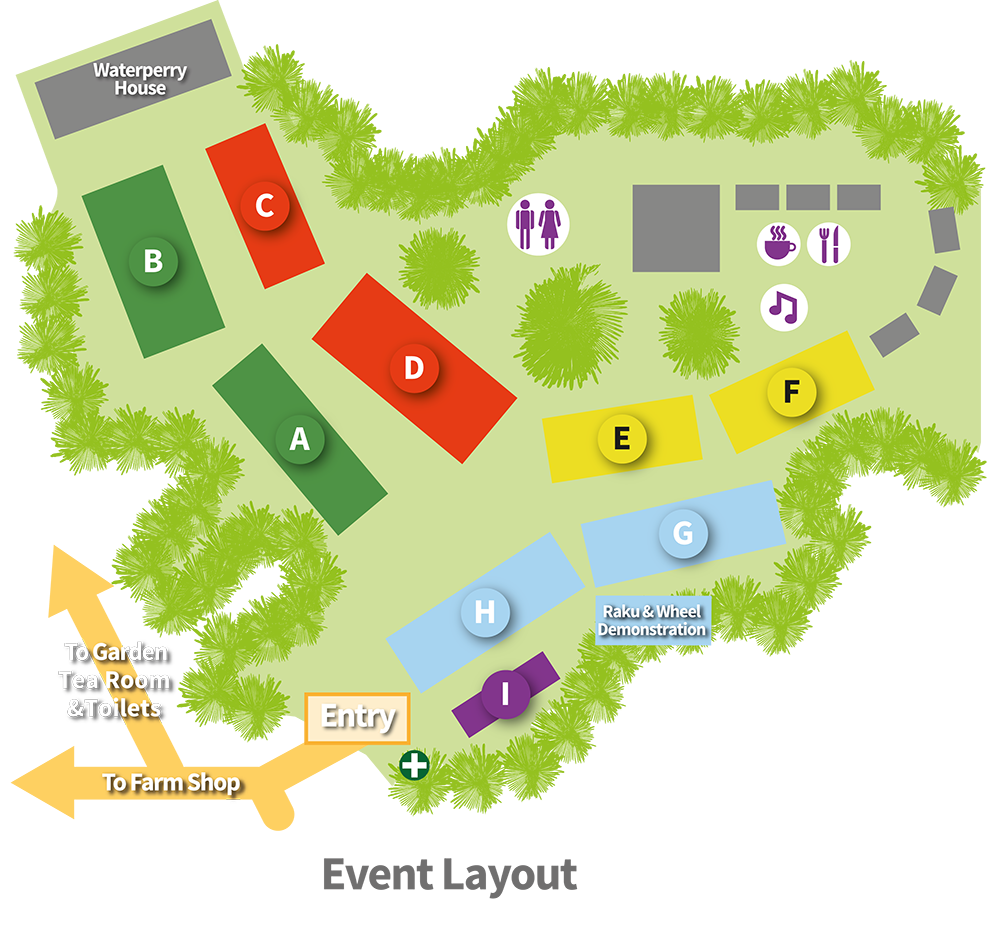 Alphabetical Exhibitor Listing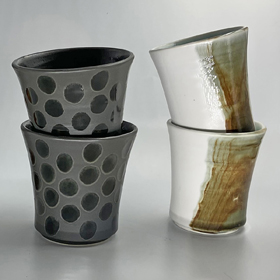 David Hilton Tableware F105
Range of hand decorated and thrown tableware with matching cutlery in stoneware and porcelain.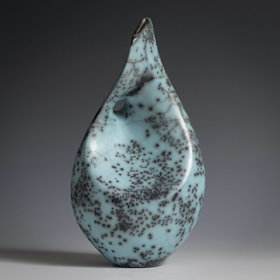 Helen Rondell F102
Sculptural 'naked' raku fired pieces all hand-coiled or slab built, created over several days, steadily evolving into individual unique forms.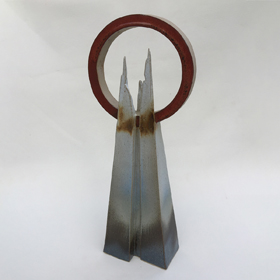 Janet Halligan Ceramics F108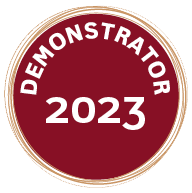 Trompe l'oeil sculptures featuring bags and shoes, hand built vessels, mainly teapots and jugs and abstract sculpture inspired by landscape and the built environment in stoneware.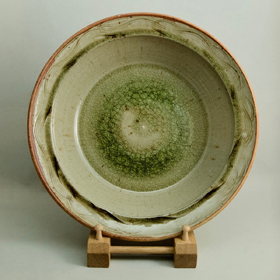 Jason Braham F101
Stoneware pottery, in salt and ash glazes, principally for food and drink, but including pieces for display.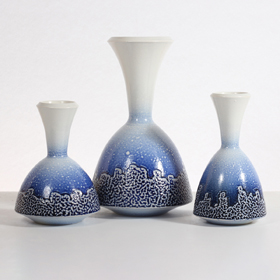 Jeremy Nichols Ceramics F106
Salt glazed domestic ceramics with a focus on teapots featuring open handles together with bottles and lidded jars and boxes.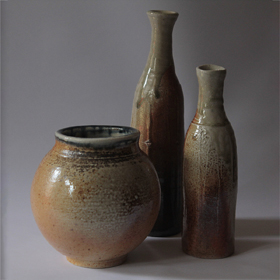 John West Lansdown Pottery F110
Soda glazed, wood fired functional ware made for the home with care, to be loved.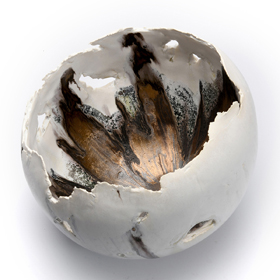 Kate Windibank F104
Hand-built, sculptural, vessels with undulating edges, fault lines and fissures, inspired by the organic forms and textures of nature.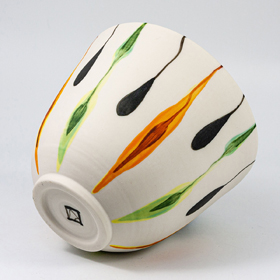 Kyra Mihailovic Ceramics F109
Distinctive wheel thrown and hand-painted porcelain and stoneware exploring form, colour and pattern, creating a strong visual impact.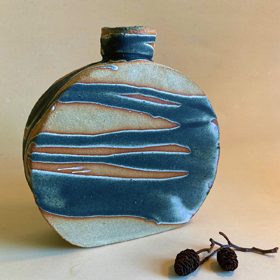 Sally Dorrity F107
Hand built small, medium and large stoneware pieces, both functional and sculptural, equally suitable for indoors and outside.
Simon Griffiths Sculpture F099
Unique impressionistic wildlife sculptures, stoneware ceramic birds and animals suitable for garden or interior display.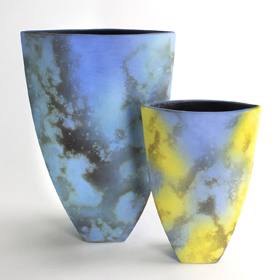 Tessa Wolfe Murray Ceramics F103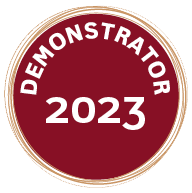 Slab built and slipcast vessels in white earthenware with stone impressions and textures, incised lines, slips, glazes and a controlled smoke-firing.