Zone G Exhibitor Listing
Browse through to see the exhibitors we have here and access their websites. (Best viewed on a tablet, laptop or desktop computer).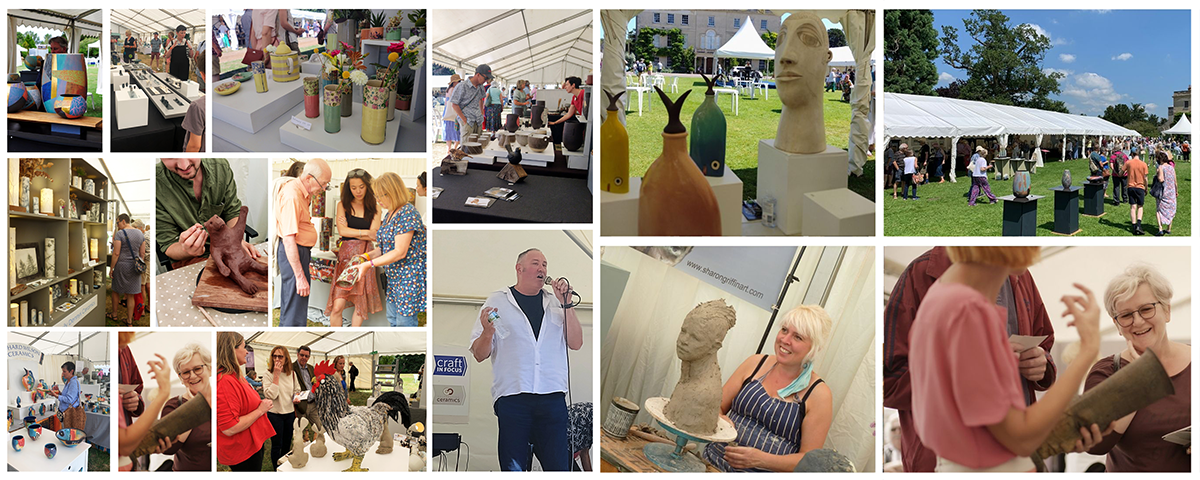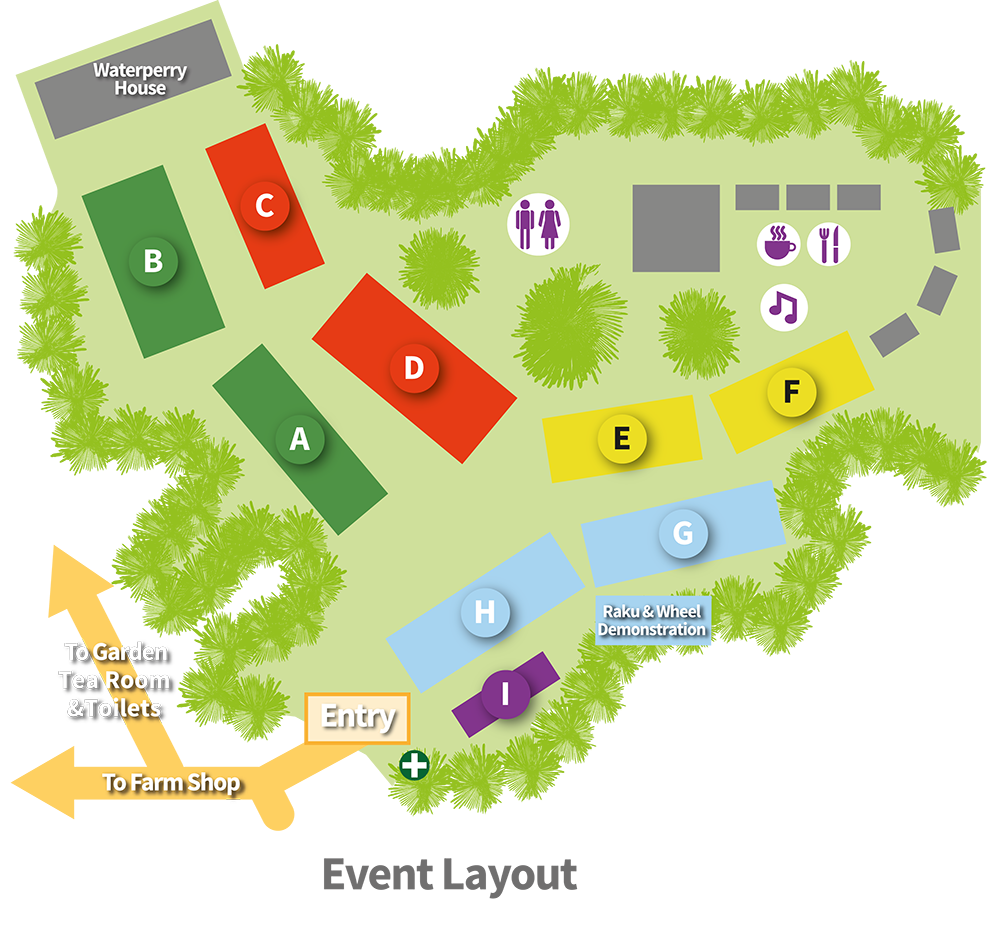 Alphabetical Exhibitor Listing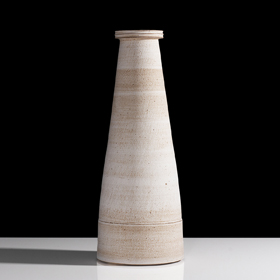 Amanda-Sue Rope G111
Combining working at the wheel with hand-building Amanda-Sue creates constructed structural works evocative of architectural industrial forms.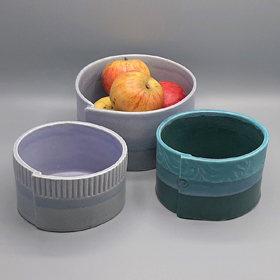 Dianne Cross Ceramics G114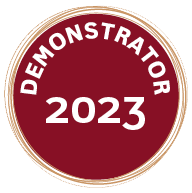 Handbuilt vases, vessels, wallpieces and boxes evoking textures and colours of the seashore and coastline plus recent moorland hues work.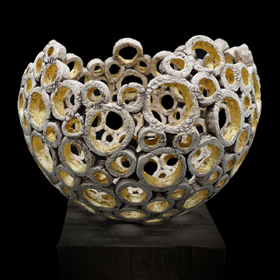 Ellul Ceramics G112
Unique handbuilt sculptures and wall pieces inspired by the natural world.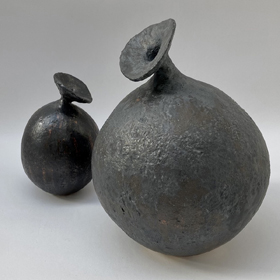 Julie O'Sullivan G117
Julie presents a body of work shaped by living alongside the Thames Estuary. Hand-built stoneware celebrating the tactile.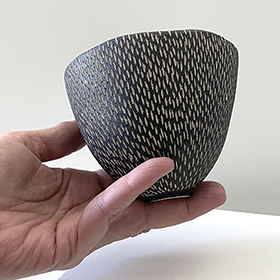 Leigh Pottery G115
Leighan's work has a simple aesthetic that focuses on functionality and form with textures inspired by natural elements. Contemporary, modest, elegant, tactile and functional.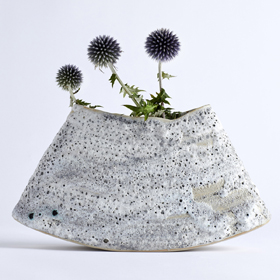 Penny Withers Ceramics G121
The inspiration behind my thrown and altered, stoneware glazed vessels is the connection between ceramics and natural landscapes.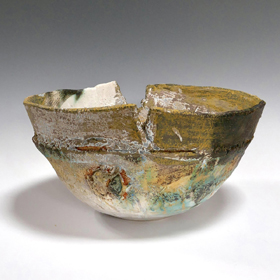 Rachel Wood Ceramics G116
Thrown and altered sculpture vessels, stoneware, rich in glaze and texture.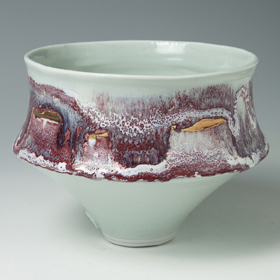 Roger Cockram Ceramics G120
Individual work thrown in fine porcelain, inspired by the sea - also a small range of domestic stoneware.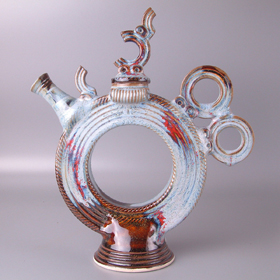 Steve Woodhead Ceramics E86
I make a range of funky and traditional pieces in stoneware, which I describe as - "Art for Everyday Living".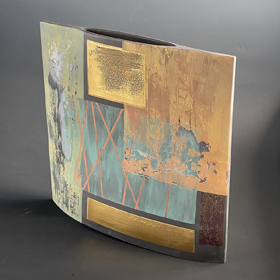 Tony Laverick Ceramics G118
Porcelain vessels form a canvas for an abstract collage of colour and texture.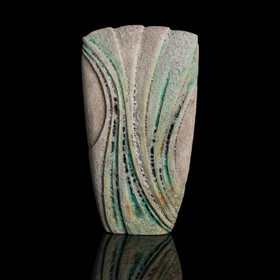 Wendy Lawrence Ceramics G122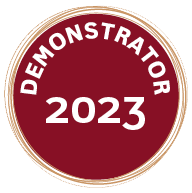 Sculptural ceramics inspired by natural form and texture, for display in the home and garden.