Exhibit your work alongside some of the best designer makers in the UK
Why Apply To Celebrating Ceramics?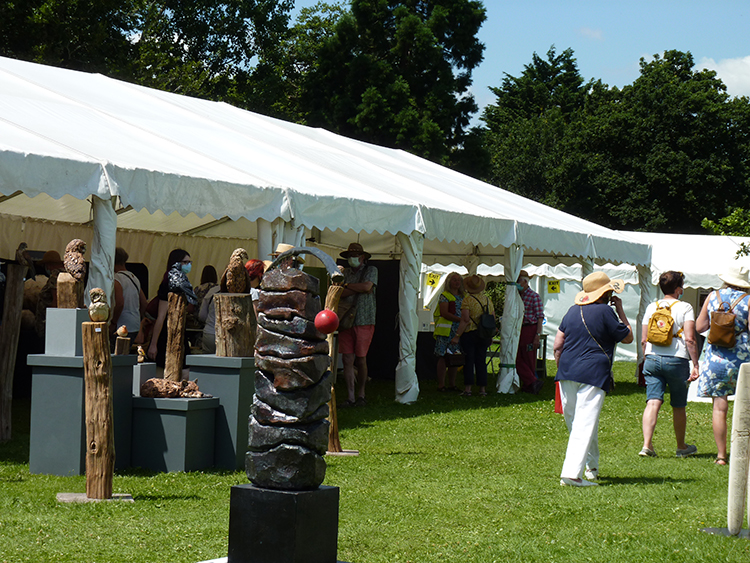 Launched in 2019 to an audience who were simply overwhelmed by the quality and diversity of the ceramics presented, the show has quickly increased in popularity. With our 2021 to 2023 events growing from strength to strength, Celebrating Ceramics has made its mark on the industry and has a very exciting future as we continue to add to, and improve the event year on year.
Juried selection by panel of renowned ceramic artists
Illustrated catalogue for visitors published online and paper listing at the event
Discounted tickets for exhibitors to offer to their collectors via email and social media
Large publicity campaign
Social evening after show
Exhibitor Miniature Competition
Overnight security
On-site exhibitor camping
Not permitted - items not made by yourself such as printed mugs etc
Stand prices start from £565
Closing date for 2024 applications is extended to Monday 4th December at 12 noon.
---
How to register to apply
In order to submit an application to exhibit, you must be logged into an account on our website. If you applied last year your account should still be active. If you are a new applicant please click Create An Account below the red LOG IN button. You will be able to enter your email address, name, a username, and create your own password which must include at least one digit (1-9) and at least one CAPITAL letter. Once submitted you will receive an email with an activation link to enable your account. Please check your Junk or Spam folder if the email is not apparent.
Only after you have activated your account by email, enter your chosen username and password in the boxes and Login. If your login details are correct you will be redirected to the application form.
Please Note: If you click on the "APPLY FOR 2024" link once you are logged into your account, you will be shown the application form.