19 – 21 July 2019
Celebrating Ceramics is an artist led event, showcasing the very best in the world of contemporary ceramics. This fine selection of artistic talent is set against the backdrop of Waterperry House and Gardens. Understand the creative talent first-hand with a range of demonstrations and lectures by leading ceramic artists. And there will be an amazing range of food, drink and music to complement your day.
Craft in Focus, well known for staging the UK's most popular Craft Fair at RHS Garden Wisley, is collaborating with Waterperry Gardens to bring you the largest and most exciting new ceramics festival to be launched in the UK in the last 10 years.
Working with a group of leading artists from the ceramics community, collectors and the former Art in Action curator for ceramics, Celebrating Ceramics will showcase over 100 diverse artists from the world of contemporary ceramics. This fine selection of artistic talent will be set on the lawns that hosted the internationally acclaimed Art In Action for 40 years.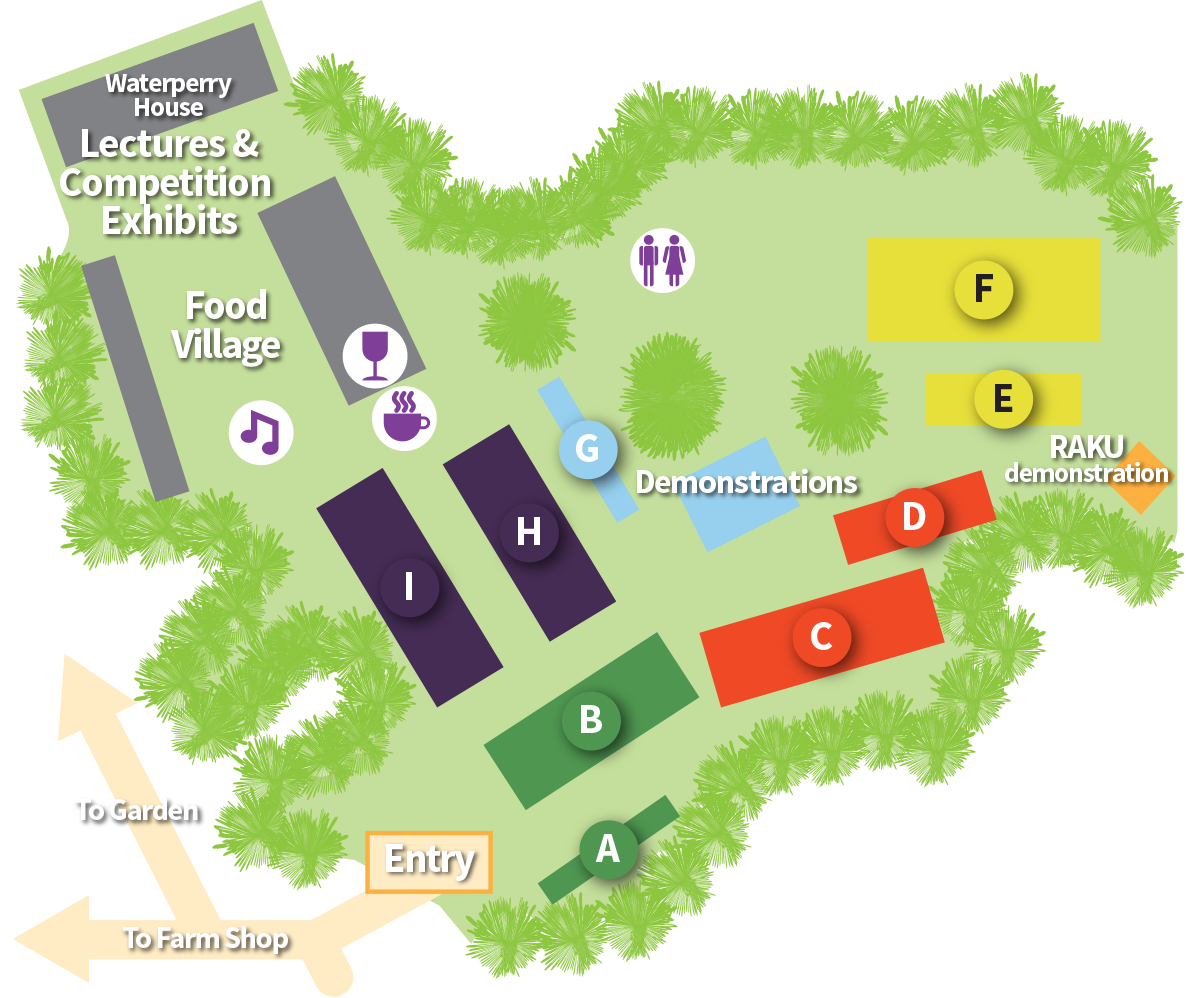 Embrace the opportunity to meet, engage with and purchase directly from the artists, and take time to enjoy the exciting range of food, drink and music on offer in the event's food village.
Experience a guided tour with ceramic artists and collectors to learn about the stories and inspirations behind the work.
A wide range of demonstrations and lectures by selected artists will be ongoing during the festival to offer an insight into the creative process. Hear first-hand about artists' travels and influences that lead to their unique creations, whilst also discovering the latest news within the international ceramics community.
Click on Exhibitors in the main menu above to view a descriptive listing with an image of the artists selected. Just below is an A-Z listing of this year's exhibitors.  Finally, you will also find a link to a photo gallery displaying a variety of pieces from a selection of exhibitors.
EXHIBITOR UPDATE
Celebrating Ceramics received hundreds of applications for its 2019 launch event. Standards were very high with applications being received from some of the best ceramic artists from both the UK and overseas. We eventually narrowed it down to just over 100 of these applicants and look forward to working with them to deliver this exciting event.