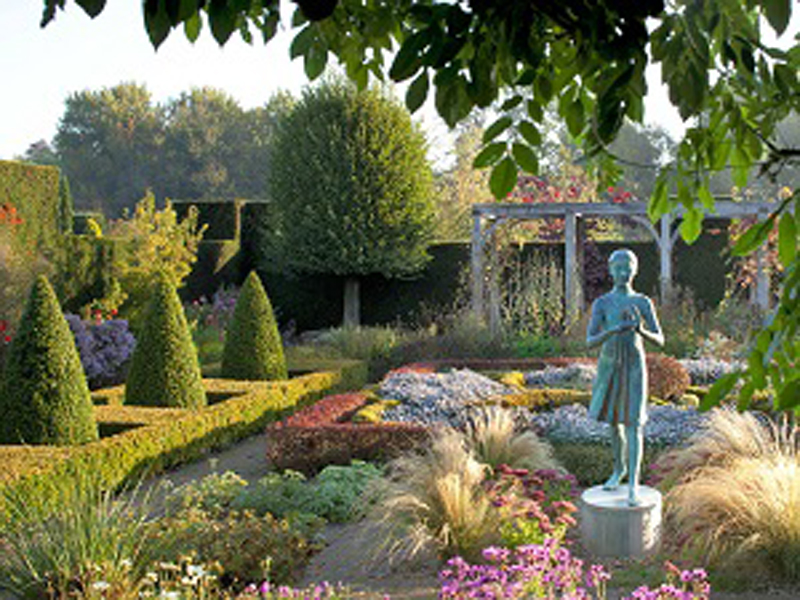 Celebrating Ceramics is an artist led event, showcasing the very best in the world of contemporary ceramics. This fine selection of artistic talent is set against the backdrop of Waterperry House and Gardens. Understand the creative talent first-hand with demonstrations from some of the artists. Meet and purchase directly from 150 of the leading ceramic artists. There will also be an amazing range of food, drink and music to complement your day.
Celebrating Ceramics is organised by Craft In Focus in partnership with Waterperry Gardens. Craft In Focus have been staging contemporary mixed discipline craft events for over 20 years . Part of the organising team includes the curator of the ceramics section of Art in Action for 26 years who has a real passion for ceramics and wanted to keep the festival ethos of Art In Action at the heart of Celebrating Ceramics. The public can now expect an event with the same atmosphere as Art In Action and a loyal following of ceramic artists who want to demonstrate and meet their collecting public at this wonderful three day event.
Celebrating Ceramics will showcase a stunning collection of diverse artists from the world of contemporary ceramics. This fine selection of artistic talent will be set on the lawns that hosted the internationally acclaimed Art In Action for 40 years.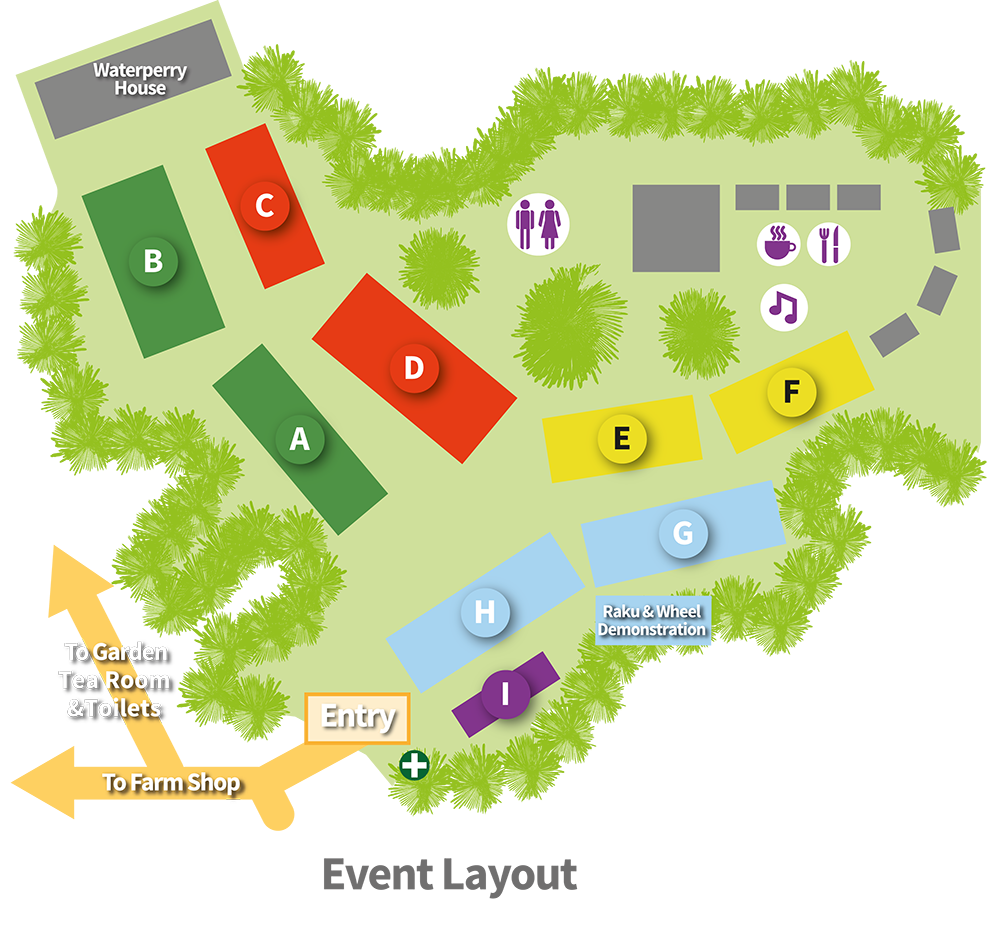 Embrace the opportunity to meet, engage with and purchase directly from the artists, learn about the stories and inspirations behind the work. Take time to enjoy the exciting range of food, drink and music on offer in the event's food village.
A range of demonstrations by some of the artists will offer an insight into the creative process. See and hear first-hand from the artists and understand more about the influences that lead to their unique creations, whilst also discovering the latest news within the ceramics community.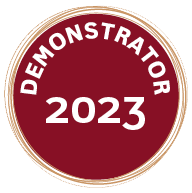 Discover exhibitors demonstrating their processes on their stands to give you an insight into how they create their work. In addition, Peter White (who you may recognise from a certain TV pottery programme) will be doing raku and throwing demos each day.
A009 Marie Prett Ceramics  •  A011 Jenny Chan  •  B013 Alison Wear Ceramics
B015 Jessica Jordan Ceramics  •  B019 Joy Trpkovic Ceramics  •  B029 Jemma Gowland
B030 Candice Coetser Ceramics  •  B033 Elly Wall Ceramics  •  B034 Jack Durling
B041 Beverly Todd Ceramics  •  C044 Phil Jolley  •  C048 Gin Durham Ceramics
C052 Leonie Rutter Art  •  D064 Emily Gibbard Ceramics  •  D066 Olley Pottery
D069 Chris Barnes Pottery  •  D071 Timothy Copsey  •  D077 Meg Durham Art
D082 Katie Braida Ceramics  •  D084 Juliet Walters  •  E087 Michelle Young-Hares
E088 Patricia Millar Ceramics  •  E091 Sharon Griffin  •  F103 Tessa Wolfe Murray Ceramics
F108 Janet Halligan Ceramics  •  G114 Dianne Cross Ceramics  •  G119 Helen Higgins Ceramics
G122 Wendy Lawrence Ceramics  •  H126 Sonya Ceramic Art  •  H127 Alchemy Tiles
H134 Jean Tolkovsky Ceramics  •  H136 Katherine Kingdon  •  H138 Mark Dally Ceramics
H141 Woburn Sands - Raku